About Women in Leadership
Leadership is a tough task in general and it takes many forms in the video game industry. Hear from these women in leadership on what their roles entail as well as their experiences in leadership.
APRIL WELCH, Illinois Institute of Technology
Associate Vice President, Strategic Initiatives | Director, Esports and Digital Arts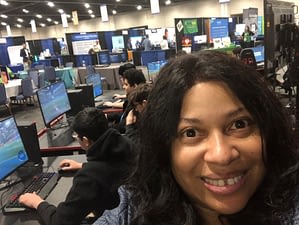 April Welch, Associate Vice President for Strategic Initiatives and Director of the Esports and Digital Arts at Illinois Tech believes no one should be afraid to find and follow their passion. Part of her job involves providing students with amazing opportunities to try new things and find their passion through our Elevate program. Currently, her passion is Directing the Illinois Tech Esports and Digital Arts program. Established in 2013, there are currently over 100 competitive gamers and a supportive community of over 950 people on the IIT Esports Discord server. They have multiple competitive teams that play many different titles, plus an inclusive and active esports community. Their student esports leaders helped to add a collegiate competition to the 2018 Intel Extreme Masters IEM event held in Chicago. Welch is on the Board of the Esports Trade Association headquartered in Chicago.
Welch has done esports/gaming presentations and panels at Chicago Comic and Entertainment Expo (C2E2), IdeaCon sponsored by the Illinois Digital Educators Alliance, and an IIT Tour was part of the Level Up Gaming Summit sponsored by DePaul. She spoke at the IMSA game development camp for high school students, and she has led game dev camps at Illinois Tech.
She has talked about esports on ABC 7 News, on The Academy of Esports by James O'Hagan, Depth and Light by JD Pritle, and on the radio WVON Chicago.
Catherine Sarrett, Scrims Esports & Strategic Venue Studies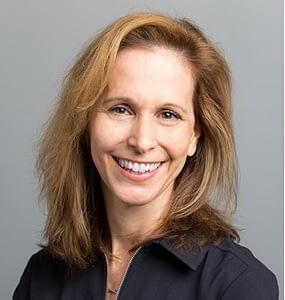 Catherine Sarrett has over 30 years of experience in the convention, sports, and entertainment
industries. She started her career as a structural engineer and spent a decade in senior
management of an international hospitality consulting firm. She is currently the President of
Strategic Venue Studies, a consulting firm that provides feasibility studies and economic
impact assessments to municipal and private clients looking to develop or expand a sports
facility, convention center, or performing arts venue.
In partnership with her son, a former collegiate esports player, she opened Scrims Esports
Gaming Center in the Chicago suburb of Lisle, IL. Scrims Center houses 6,000 square feet and 60
custom gaming PCs dedicated to supporting gaming and esports from youth and scholastic
programs to professional gamers. Since opening in 2021, Scrims Center has hosted esports
tournaments attracting thousands of in-person LAN competitors and awarding over $70,000 in
prize money.